Austria eyes tougher border measures
Comments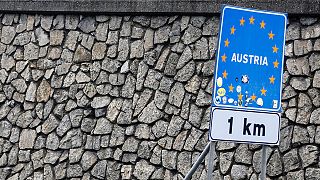 Austria is planning to send troops to help patrol the EU's external borders and shut down completely the so-called Western Balkan route for migrants.
"There's no question – the European solution is always the best solution. But we're not going to wait any longer. We will implement this plan of action within the agreed deadlines," Hans Peter Doskozil, Austrian Defence Minister, told reporters in Vienna.
Wednesday's meeting included counterparts from the Czech Republic, Croatia, Hungary, Poland, Romania, Slovakia, Slovenia, Albania, Macedonia, Bulgaria, Serbia, Bosnia-Herzegovina, Kosovo and Greece.
Many of them became arrival or transit points for the influx of hundreds of thousands of migrants, starting in 2015.
These migrants often arrived in boats from Greece.
EU diplomats will come up with a new security plan by April to stem the flow of people seeking to head towards northern Europe.