British travellers could have to pay five euros to enter EU
Comments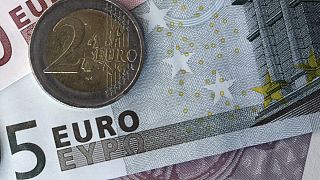 Britons could have to pay a five-euro fee to enter EU countries in the future, under a new Brussels plan to fight terrorism.
Travellers from countries with visa-free access to the EU would have to pay the fee and fill out an online security clearance form; any approved application would then be valid for travel within the 26-country Schengen zone for five years.
The US-style security screening system, called ETIAS, is part of efforts to fight terrorism in the aftermath of ISIL attacks in France and Belgium and the mass arrival of migrants and refugees in Greece.
The scheme will not apply to EU member states, only countries that have an agreement with the EU for visa-free travel to the bloc, such as the USA, Australia and Brazil.
That means when Britain leaves the European Union, it could fall into this category.
Frans Timmermans, vice president of the European Commission, said: "ETIAS will apply to third countries that have visa-free travel, so it will not be applied to member states, even if these member states perhaps are not part of the Schengen area. Would it be applicable to countries like United Kingdom or Ireland? No, if they are member states."
American officials introduced their version after the attacks on September 11th, 2001.
The deadly attacks on Paris and Brussels last year, in which a total of 162 people were killed, have spurred Europe's security clampdown.
"By spotting problem individuals and stopping them from coming, we'll enhance Europe's internal security," said Julian King, the EU's security czar.
The Commission aims to get this new travel clearance system in place by 2020.