European judges solve Rubik's Cube legal puzzle
Comments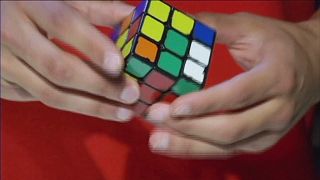 The Rubik's Cube, a multicolored three-dimensional puzzle, that has been a fixture in children's toy boxes for forty years.
Invented in 1974 by Hungarian Erno Rubik, 350 million cubes have been sold worldwide.
And the fiendishly difficult puzzle has kept lawyers and judges busy for a decade.
The British company, which owns the rights, registered the shape as an EU trademark in 1999.
A German firm challenged that in 2006, the shape of the cube alone is not enough to protect it from being copied.
It took its legal challenge all the way to the European Court of Justice and judges agreed.
The ruling means other companies can create similar puzzles.