The Brief from Brussels:A Brexit would harm both the UK and the EU
Comments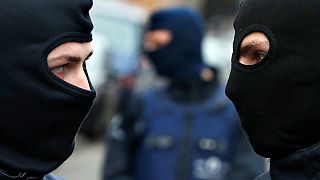 There's just over a week to go before the referendum in the UK on EU membership. Several opinion polls this week show that British voters are moving more and more towards a Brexit. Immigration is a key issue of the debate. In this context, the European Court of Justice made a little gift to the Remain supporters: The European judges ruled that the UK can continue to restrict child benefits for some EU workers who are not legally resident in the country.
A Brexit would harm both the UK and the EU. This is what almost all EU leaders and key international players who took a stance in this debate say. However, the President of the Eurogroup, Jeroen Dijsselbloem argues that threatening voters with catastrophe, is not the most effective strategy.
Tension between Brussels and Turkey over the EU-Turkey deal on migration is increasing. The EU's ambassador in Ankara has resigned after last month saying that talks were not going well, infuriating the Turkish government. The main sticking point between the EU and Turkey is visa-free travel for Turkish citizens. Turkey has made it clear that without the visa-free travel, there is no deal. The EU wants Turkey to change its anti-terror law as a precondition, but the Turkish prime minister added fuel to the fire by insisting that changing this terror law is out of the question.
And later today the European Commission is going to publish its second report on the implementation of the EU-Turkey agreement, including elements that concern the fulfillment of the conditions for visa liberalisation.