European nuclear energy post-Chernobyl
Comments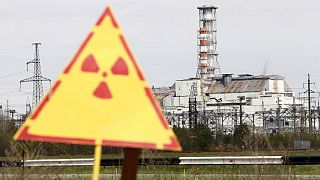 This week marks the 30th anniversary of the Chernobyl nuclear disaster in Ukraine, when a series of explosions at the plant sent highly radioactive material into the atmosphere across Europe.
How safe is nuclear energy in Europe today?
In this episode of Insiders we visit Ukraine to see how the country is coping with the legacy of Chernobyl and 'modern-day' nuclear energy.
First we travel to the abandoned town of Pripyat and the Chernobyl Exclusion Zone where we meet locals who lived through the event. We then head to the Sea of Kyiv, a large water reservoir where radioactive elements have been found. Our third story from Ukraine is a visit to a working nuclear power plant from the Chernobyl era.
Our final report takes us to Beznau, Switzerland, home to the oldest nuclear plant in the world. Part of the plant has been shut down and residents and activists say it should never re-open.
Live updates from our Insiders team