EU auditors slam 'weak' Commission over bailouts
Comments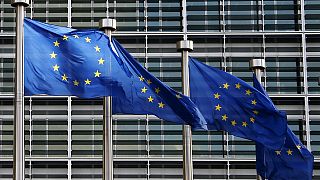 The European Commission's handling of some bailouts for crisis-hit countries was "generally weak" and inconsistent, according to a new report published on Tuesday.
That was the assessment of the European Court of Auditors, which is in charge of auditing the EU's finances.
It focused on bailouts for Ireland, Portugal, Hungary, Latvia and Romania, which have already been completed.
Bailouts for Greece, Cyprus and Spain did not feature in this report.
"The court clearly recognises that the programs met their primary objective, which was that the countries in question return to the market and that economic growth returns to the countries," said Annika Breidthardt, a European Commission spokeswoman.
"Indeed some of these countries now exhibit some of the highest growth rates in Europe," she said.
The Court of Auditors pointed to inconsistencies in the bailout schemes, adding that "the structural reforms required were not always in proportion to the problems faced, or they pursued widely different paths."
"The review of key documents by the Commission's programme teams was insufficient in several respects," the auditors said.
Non eurozone countries Hungary, Romania and Latvia were the first to seek help when the financial crisis hit the EU in 2008.
Ireland and Portugal, both eurozone members, later tapped the EU's European Financial Stability Mechanism, which had some 60 billion euros worth of funding all but exhausted in these two bailouts.