Climate protesters take to the streets of Brussels
Comments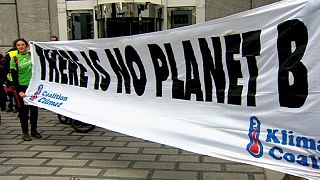 Dozens of protesters have taken to the streets of Brussels ahead of a UN climate conference next month.
The UN meeting will aim to broker a binding agreement to curb global warming.
The goal of the talks in Paris is to agree to limiting global warming to below 2 degrees Celsius, as well as strive for a zero carbon society by 2050.
Euronews correspondent Marta Chamorro Vivas met the activists, who are urging world leaders to act.
Click on the video above to see her report.