Opportunity or exploitation: the debate in the UK over zero-hours contracts
Comments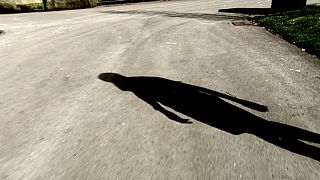 They have been credited with putting the UK on the road to recovery, but the issue of zero-hours contracts is among the most divisive of the general election. People working under such an arrangement are contracted to work for an employer, but they have no minimum guaranteed hours.
It is frustrating. I never know if I make enough hours a week to pay my rent, the bills, the food. It is hard to live. You do not survive, you get by.
Advocates say zero-hours contracts allow greater flexibility to employers and workers, create jobs and boost growth. Critics see them simply as a way for companies to drive down labour costs, leading to uncertainty and inequality among workers.
The Conservative-led coalition is largely supportive, pointing to the positive effects they have had on the economy. However, they have conceded there is a lack of clarity on workers' status and have launched a review.
The main opposition Labour party has promised to clamp down on the worst excesses of zero-hours contracts. In a campaign promise the party said it would give employees the right to have a regular contract after 12 weeks of working regular hours.
As the debate rages, Hans von der Brelie travelled to the UK to find out what it is really like to work under these conditions. He met people grateful for the work but struggling to survive and desperate for some stability and clarity.
Watch the video to see the report in full.
Nicola Smith: ''New jobs are mostly low-pay and insecure''
Euronews met TUC's Head of Economics in front of the trade union's London-based headquarter.
Adrian Gregory: ''A new scam is invented every month''
Adrian Gregory owns "Extraman", a Chelsey-based recruitment agency denouncing rogue operators seeking to gain advantage from unscrupulous tactics. "The exploitation and corruption within the recruitment industry is now so endemic", Gregroy tells us, "that hundreds of thousands of temporary workers each day are loosing out of their rights."
Geoff Southern: ''Temp agency work is used to get round the law''
Euronews speaks with anti-zero-hours campaigner and left-wing politician Geoff Southern on Jersey.
Gino Risoli: ''Put all employment laws into the dustbin''
Euronews met Jersey-based entrepreneur Gino Risoli. "Freedom is flexibility, flexibility is freedom", Risoli says while claiming to cut red tape.