Defence experts cool on Juncker's EU army scheme
Comments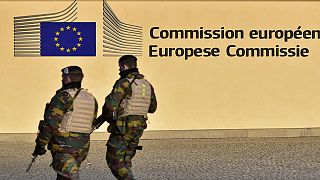 European Commission president Jean-Claude Juncker's call for an EU army has been widely dismissed by defence experts.
At a time, when several European countries are failing to meet their NATO defence spending commitments, many question how an EU army could be feasible.
The former prime minister of Luxembourg made his comments in the Welt am Sonntag newspaper, a German weekly
"The 28 member states don't share the same perceptions of threats and don't share the same means with which to respond to such threats," said Vivien Pertusot of the French Institute of International Relations.
He added: "Rather than trying to fix a problem we are trying to impose a solution and (hoping) that's how the problem will be fixed."
EU leaders will discuss European defence strategy later this year.
But countries such as the United Kingdom say NATO already provides sufficient security guarantees for the continent.
"Honestly, what could be a bigger deterrent than the collective defence Article 5 of NATO that we have today? I can't see what would," said Pertusot.
"An EU army would not be more of a deterrent but it would probably be more chaotic to organise and the decision-making procedure would be extremely complicated."
The Russia-Ukraine crisis highlights the limits of EU foreign policy-making.
The bloc eventually agreed on sanctioning Moscow, but it remains divided on just how much further those sanctions should go.