'Judge books by their covers', EU court says in tax ruling
Comments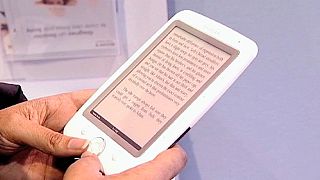 France and Luxembourg lost a legal battle on Thursday to offer lower sales tax on e-books.
A top European court backed EU regulators that only paper books qualified.
EU rules say the 28 member states can set lower rates of value-added tax on printed books.
The European Commission said two years ago that the 5.5 percent and 3 percent rates imposed by France and Luxembourg respectively are illegal.
Officials said the rates cannot apply to e-books as they qualify as an "electronically provided service."
Judges at the Luxembourg-based European Court of Justice agreed.
They rejected the argument that e-books should be considered a product, rather than a service.
Publishers and booksellers are angry at losing the legal fight.
Writers, they say, earn more royalties from e-books.
Retailers also say the ruling in Luxembourg will put people off 'electronic reading'.
They have called on the European Commission to revise the rules.