EU seeks to create single European energy market
Comments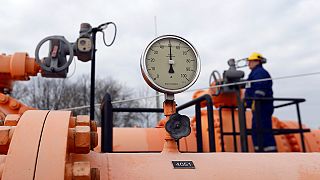 EU officials on Wednesday unveiled a new plan to create a single European market for energy supplies, purchases and consumption.
The European Commission argues merging the 28 EU energy markets will lower costs and diversify supplies.
European Commission Vice President Maros Sefcovic called it "undoubtedly the most ambitious energy project" in the EU's history.
He said the plans could save businesses and consumers up to 40 billion euros a year.
Today, the bloc buys nearly one-third of its natural gas from Russia's energy giant Gazprom.
The EU executive says that weaning Europe off Russian gas is essential to guarantee the continent's energy security for the coming years.
Whilst the 28 member countries are keen to secure their energy supplies, they also have commitments to cut emissions linked to global warming.
Environmental campaigners say a goal to have a 27 percent clean energy market share by 2030 doesn't go far enough.
They say the 'Energy Union' plan focuses too heavily on fossil fuels.
Wendel Trio, Director of Climate Action Network Europe, said the figure should be a higher 40 percent.
"It would strongly reduce the bill in terms of imports of gas and oil from Russia, Middle East," he told euronews.
"It would increase the level of income people have at their disposal because they better insulated houses."
The move forms a key part of the EU's vision for a global deal on climate change, which is expected to be agreed in Paris in December.
Environment ministers from all EU countries will debate the Energy Union proposal on March 6. It would have to be approved by all 28 EU member states before it can become a reality.