Belgian doctors block convicted murderer's euthanasia
Comments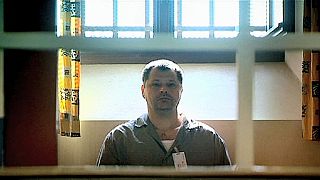 Belgian doctors have denied a convicted murderer and rapist the right to die.
Fifty-two-year-old Frank van den Bleeken is serving a life sentence for multiple sexual assaults and murder committed in the 1980s.
Van den Bleeken had argued that he would never be released because he was unable to control his violent sexual urges.
The country's justice minister broke the news of the doctors decision.
Van den Bleeken's request was initially approved by Belgium's authorities in September.
But the doctor set to perform the procedure has now pulled out.
The judicial ruling was the first involving a prisoner since Belgium's euthanasia law was introduced 12 years ago.
Officials say they want to get specialised psychological care for van den Bleeken in the Netherlands.