EU Commission speaks on ambitious investment plan ahead of key summit
Comments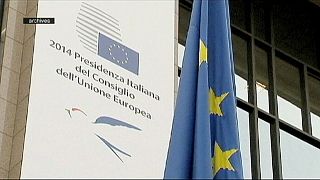 As EU leaders descend on Brussels for the final major summit of the year, a new investment plan to ignite the blocs ailing economy is set to top their agenda's.
Originally announced by European Commission head Jean Claude Juncker it aims to spur vast private investment in infrastructure via a large cash injection from a new EU fund. He outlined the commissions approach:
"The new Fund is self-standing. However, its impact would obviously be much greater if Member States contribute to it. Several Member States have signalled their potential interest in doing so and I am now awaiting concrete proposals to this end. I need not only paroli, not only paroli, I need money."
That may be easier said than done, euronews Margherita Sforza shed some light on France's finances from the country's EU hub of Strasbourg saying:
"In France, despite the lights , it'll be a Christmas of austerity, unemployment reached almost 11% and the growth forecasts for 2015 are 0.7 % of GDP. The European investment plan could prove to alight on the horizon for the French economy."
The French government has earmarked 32 projects to potentially benefit from the commissions plan. Jean Claude Junker hopes by stumping up around 21 billion euros from EU institutions they will encourage private investment to the tune of some 315 billion euros.
The French governments wish list of projects for EU funding will have to compete with some 2,000 proposals from other member states- all hoping this final festive summit will bring some overdue EU Christmas cheer