NATO chief slams 'serious military build-up' in Ukraine
Comments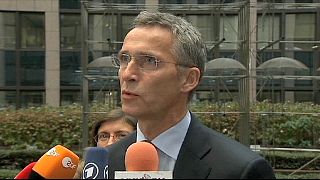 NATO Secretary-General Jens Stoltenberg on Tuesday criticised increased Russian military activity inside Ukraine and urged Moscow to pull its troops back.
The former Norwegian prime minister, who took up the job on October 1st, said there is "a military build-up inside Ukraine, but we are also seeing a build-up on the Russian side of the border.
"We are speaking of troops, equipment, artillery, very modern air-defence systems. This is a serious military build-up," he added.
Russia has long denied providing arms or troops to support pro-Russian separatist groups in eastern Ukraine.
NATO has also said that Russian planes have flown over European airspace in an apparent bid to test the alliance's response.
There has since been speculation that the increased tensions might tempt Sweden and Finland to seek NATO membership.