Sister Angelique - a force to be reckoned with
Comments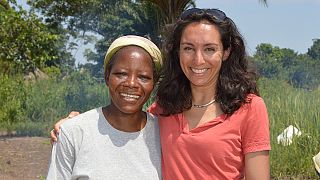 The UN's refugee agency the UNHCR has recognised the work of Sister Angélique Namaika in the Democratic Republic of Congo by naming her the recipient of its Nansen Refugee Award. Euronews' Isabelle Kumar remembers meeting Sister Angélique whilst reporting from the conflict-torn country.
"These are experiences you never forget and telling these stories make you glad to be a journalist. It took 48 hours to reach Dungu in the north east of the Democratic Republic of Congo. The last part of our journey took us on small United Nations planes – landing on red dirt runways – in the middle of the most beautiful dense jungle. A fragile and uneasy peace now reigns here, not long ago this area was overrun by the Lord's Resistance Army. The militia carried out unspeakable acts of brutality, killing, maiming and terrorising locals. They kidnapped children to take them in as soldiers or as sex slaves. Fear, death and violence were their modus operandi. The LRA may be a weakened force, but the fear they spread is still very real and tangible.
"It is here that I met Sister Angelique – one of the most impressive women I have had the good fortune to spend time with. She works from dawn until way past dusk helping women who have fled LRA brutalities. Her resources are scarce, but she is driven by a seemingly boundless well of energy and a sense of practicality that puts most of us to shame. She has helped thousands of displaced women, teaching them essential skills from bread-making, sewing, reading and writing to basic accounting. Thanks to her these women can now earn a wage and dare to dream about their futures.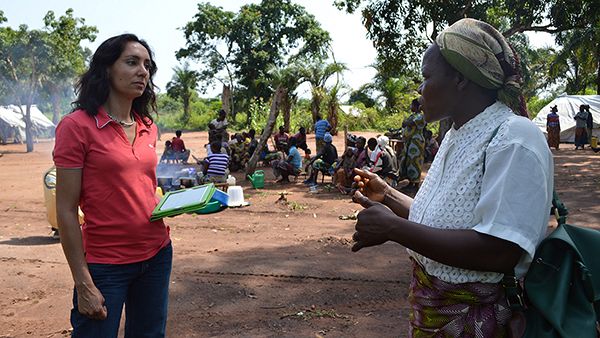 "The United Nations Refugee Agency has recognised Sister Angelique and awarded her the Nansen Refugee Award. Her projects will now receive essential funding. My report about Sister Angelique will air as of Tuesday September 17 at 19.45 CET on Euronews and will be online on reporter."
Isabelle KUMAR
Follow @Isabelle_kumar on Twitter
I was very lucky to meet #Nansen award winner Sister Angelique in DRC - my report @Euronews 19.45 CET @Refugeespic.twitter.com/IVDdsQKoHj

— Isabelle Kumar (@Isabelle_kumar) September 17, 2013