MEPs fear Italian vote will lead to paralysis
Comments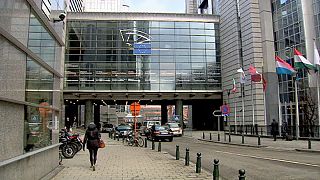 MEPs warned on Tuesday that whoever takes over in Italy, the next government will have to pursue an ambitious reform agenda to get the economy back on track.
Charles Tannock, a British Conservative MEP, said it was the worst possible result and that it could lead to political paralysis.
"Your parliament will be filled with all sort of people who have no political experience, have no real programme economically to act upon," he said.
"They said they're against the euro, against the bureaucrats, and all that. But at the end of the day they also have to help form a government and you have to run a country."
Germany's Elmar Brok, a member of Angela Merkel's Christian Democrats, said he wanted to the next Italian government to act responsibly.
He said the economic reform programme is needed to "make Italy really competitive and for have a better future for Italy and for European Union".
Jo Leinen, a German Socialist MEP, hopes voters will shift away from so-called populist policies.
"We hope that there's a shift towards constructive alternatives, which is (represented by) the left in Europe. Not populism and not nationalism, and there we have to learn a lesson from Italy," he said.
Click on the video link above to see euronews' Fariba Mavaddat interview Anton La Guardia, Brussels correspondent for The Economist.