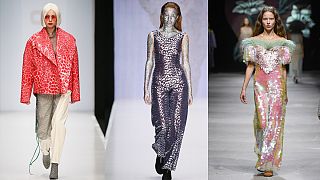 Have you ever wondered what's it like to attend a fashion week? We're sure you've seen hundreds of pictures all over the internet, but have you ever been inside?
This piece is intended for you to have an immersive experience at Russia Fashion Week. You'll get to see in 360 the main hall where its held, the makeup and dressing room, and of course, the catwalks.
Sponsored by automotive brand Mercedes-Benz, the week of fashion in Moscow is one of the most important fashion events in eastern Europe and one of the most extravagant in the whole world. So sit back, relax, and bon voyage!
Make sure you have the audio on to make the most out of your tour.
At your return, read our key takeaways from the latest edition: the Spring/Summer 2019 collection.