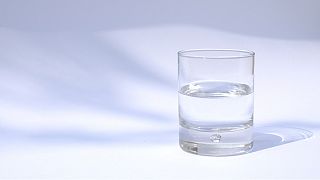 When I signed up for a fasting experience with "Clairière & Canopée", the promise was a "complete body and mind cleanse" combined with hiking on the domaine of the Forest of Fontainebleau . Living in Paris, I was eager to clean that soul of mine while walking in the woods, only an hour away from home. The brochure detailed three types of detox programs: a smoothie cure, a juice cure and the "Buchinger fasting method" which only included… water drank in various forms such as infusions, detox waters and vegetable stocks. As I am very brave I went for Bunchinger's method, thinking a three day fast wasn't that big of a deal, after all. I was obviously very mistaken.
Saturday morning - the post-prendial phase
Light as a feather - it had been 12 hours since I had last eaten -, I arrived at the cottage where we would be sleeping for the next couple nights. All the brave participants of this hunger game had finally arrived. There was ten of us, of all ages.
Thérèse, a young mother had come all the way from London with a couple girlfriends she had convinced to come along. Sophie, a fifty-something executive had also dragged her best friend and her daughter for the weekend. And then there was Françoise, who fast at least once a year and had become an expert in these kind of retreats. But the most heroic of them all was Josiane, an eighty-three year old veteran who had already been here for a week but had decided to fast some more just for the thrill of it.
The three experts sat us down and introduced themselves. Guillaume, the founder of "Clairière et Canopée" used to work for a leading French fasting retreat where he used to look over 2000 people. Alice, a tall and thin 30 year old was the naturopath in charge of the "meals" (there were no such things) and natural treatments we would experience during our stay. And last but not least, there was Geraldine, a particularly gifted massage therapist in charge of appeasing our bodies after afternoons of hiking.
We headed to the forest of Fontainebleau to admire the wonderful natural landscape. As we were walking, we entered what they call the "post-prendial phase". After 16 hours of not eating, we were officially fasting.
"Hurray!", I thought to myself, "so far it's not that bad". "During the first day, you are not supposed to experience hunger or hypoglycemia – in fact, genuine hunger is only experienced after 40 days of fasting", explained Alice. Who would fast for 40 days, though?
However, as we were heading back to the cottage, we could only think about the stock we had read about in the brochure. Surely, that thing was going to be tasty! I dreamt it would be some sort of chicken stock, something that would get me through the night.
Well, it turned out to be just vegetable-infused water or water that had been boilt with vegetables if you prefer. Yes, the thing you usually pour down the sink once vegetables are cooked. Without salt. Of course we all drank it... drowning our sorrows in detox water.
Sunday morning - Gluconeogenesis
The morning after that first day of fast was terrible. It litterally felt like a hangover. I tried to get up but hardly find any energy to do so. When I finally stood up, I couldn't stop puking even though my stomach was empty. Phase 2 – "gluconeogenesis" – had kicked in.
My liver was officially detoxifying and it sure had a lot of toxines to get rid of! That's when I realised I hadn't been good to my body and it was payback time. After half a day of getting back at me – i.e. cleansing itself – I felt way better and relaxed.
Every one had been looking after me all day, and I think that without that kind of help and solidarity, I wouldn't have been able to keep on fasting.
At night, the stock soup didn't seem that bad. I had regained strength and didn't even feel tired. But as I went to bed, I couldn't stop thinking about one thing. Pizza. And when I finally fell in the arms of Morpheus, I dreamt of pastries. Obviously, when I woke up I was only allowed a glass of water.
Monday morning: the ketogenic phase
It was the last morning and I wasn't so hungry anymore. I felt energetic and was eager to go on that last hike. See, I had entered the "ketogenic phase": burning fat while feelind euphoric (isn't that the best diet?!).
As I was walking in the forest, I became determined to lead a cleaner life. There was one last torture to go through before headind back home: Guillaume's cooking class. Obviously, we couldn't taste any of his food but his cooking tips eventually came in handy (scroll down for his Granola recipe).
The hardest part was going back to Paris and trying not to cave in for one last night as we were "allowed" to start eating again the next morning. But when you're fasting, all your senses are hightened and as soon as I arrived in the city, I smelt nothing but food.
That's precisely when I realised paying for a fasting experience made a lot of sense as there is now way you could do it on your own, in your city's appartment, with no one around to care or share the experience with you.
Below are a few tips and recipes for a healthier lifestyle that I found useful and worth sharing:
The "4-2-1 diet"
A weekly lifelong diet which praises 4 days of healthy eating, 2 days of pleasure and 1 day of monodiet or fasting.
Superfoods
Ingredients full of benefits you can incorporate in your recipes: spirulina (a seaweed that detoxifies blood and the instestins), hemp proteins (great for vegans), acai (regenerates the organism), ginger (great for the immune system and digestion).
Guillaume's granola recipe
Ingredients:
1 cup of chestnut flakes

1 cup of oat flakes

4 tbsp of your favorite kind of nuts

1 or 2 tbsp of acai/goji or any other dried fruit

2 pinches of salt

2 tbsp of honey mixed with 2 tbsp of water OR one teaspoon of coconut sugar miwed with a little water

add spices to taste
Method:
In a large bowl mix the honey, water and spices then add the rest of the ingredients and mix some more. Spread the paste on a greaseproof paper on a baking tray. Put in the oven for 15 minutes (minimum 60°).
Find out more about dates and locations for this experience at "Clairière & Canopée"