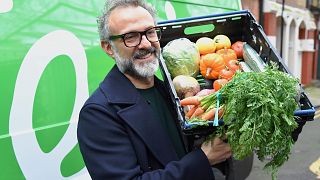 With three Michelin stars under his belt, the last place you'd expect to find top chef Massimo Bottura hard at work is in a soup kitchen. But then this is no ordinary soup kitchen.
Massimo has just prepared a three course menu for 60 eager diners, based only on the contents of 50 crates of salvaged food destined for landfill that very morning. A comforting 'soup of everything' kicks off proceedings before giving way to pasta with a delicious breadcrumb pesto. The final flourish on the menu is an inventive earl grey ice cream with homemade biscuits. If that sounds like your idea of foodie heaven, prepare for digestive disappointment. Seats at the tables here are invite-only, but it's not the kind of exclusivity you might expect.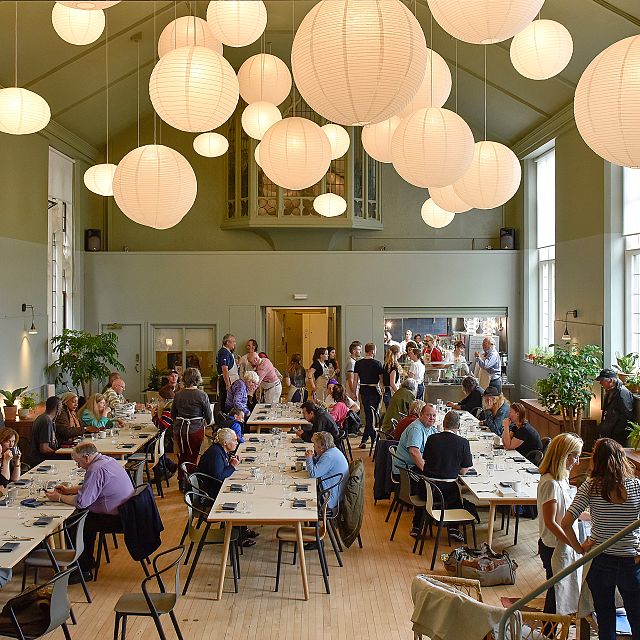 Refettorio Felix at St Cuthbert's
The guests at Refettorio Felix in west London's St Cuthbert's Centre are the homeless and vulnerable of the local community. The kitchen and service staff are all volunteers and have come together to prepare exceptional food and provide a full dining experience that their guests won't forget in a hurry. It's also worth mentioning at this point that the dining space itself has been entirely reimagined by architect Charles Wainwright.
The project is the brainchild of Massimo and his Food for Soul project, an initiative with the twin aims of fighting food waste and supporting social inclusion. All ingredients used for the dishes are perfectly edible but would otherwise go to waste, and the spaces that are reclaimed are used for ongoing social purposes that benefit the community.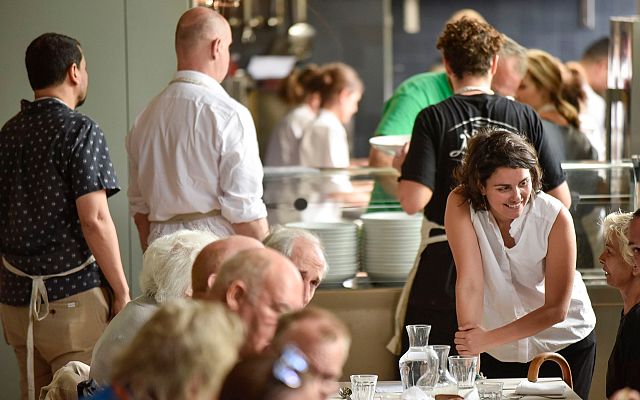 Staff and diners at Refettorio Felix
Refettorio Felix launched as part of London Food Month, and a host of top chefs with more than 40 Michelin stars between them turned up for stints in the St Cuthbert's kitchen. The culinary talent on display was dazzling, with Alain Ducasse, Enrico Cerea, Michel Roux Jr and Jason Atherton just a few of the names giving up their time and rolling up their sleeves. This wasn't just a case of Massimo calling in favours from some well-placed friends. "Chefs have risen to celebrity heights," Massimo explains. "I believe we chefs can reflect these lights to illuminate the most pressing issues facing society today. Cooking is a call to act".
Addressing the theme of social inclusion, Massimo had this to say. "When people are putting up barriers, we here at Refettorio Felix are breaking walls. The gesture of sitting down to a meal and breaking bread together is the first step toward rebuilding dignity and creating community".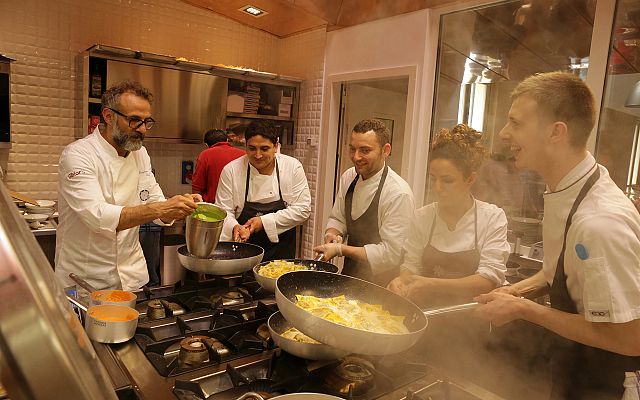 Massimo Bottura in the kitchen at Refettorio Ambrosiano
The London venture, in partnership with local groups, is the latest in a line of similar projects around the world aimed at creating surplus food canteens that leave a positive community legacy. The work started in Milan in 2015 when an abandoned theatre was transformed into a kitchen named Refettorio Ambrosiano. A small army of volunteers and 65 international chefs served up a total of 10,000 meals made from 15 tons of salvaged food from the Milan Expo. To this day, the venue continues to feed the city's homeless and the space is used for cultural events.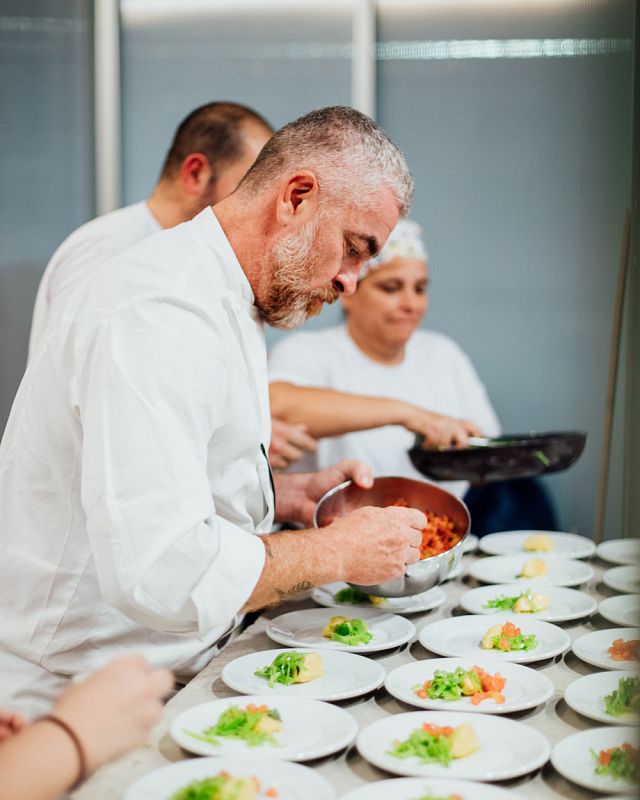 Plating up in Rio
A second project followed in Bologna, a soup kitchen opening its doors to families in need, with all surplus food donated by supermarkets and the local food industry. For its third venture, Food for Soul turned its attention to the Rio Olympics. There it set up a canteen in the troubled neighbourhood of Lapa where it dished up 3,000 meals for those in need during the course of the games. The kitchen continues to serve the homeless today, while the venue itself doubles as a vocational training centre for young people from the favelas.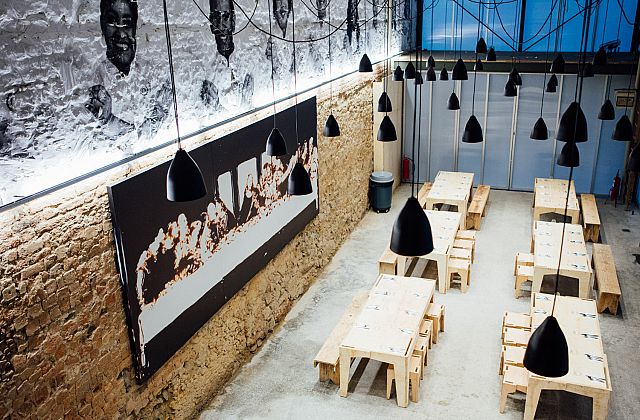 Refettorio Gastromotiva in Rio de Janeiro
With projects in the pipeline for Berlin, LA, Paris and Turin, and an ever-growing list of world-famous chefs throwing their weight behind it, the work of Food for Soul is gaining real momentum.