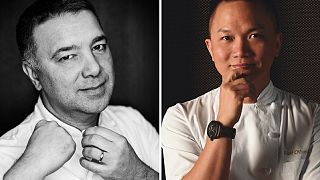 What's the difference between eastern and western cuisine?
The best way to find out is to try both. Together. And the best way to do that is with a four hands dinner featuring two ambassadors of very different gastronomic styles.
Last night, WG Magazines invited distinguished guests to the newly opened Franklin Hotel in Knightsbridge West London, to sample eight signature dishes by Michelin star chef Alfredo Russo (hailing from Italy and representing the West) and guest chef Reif Othman (from Singapore, representing the East). They each created four dishes, served alternately. Living it took the opportunity to ask the star chefs what it is that makes their combination dining experience so special.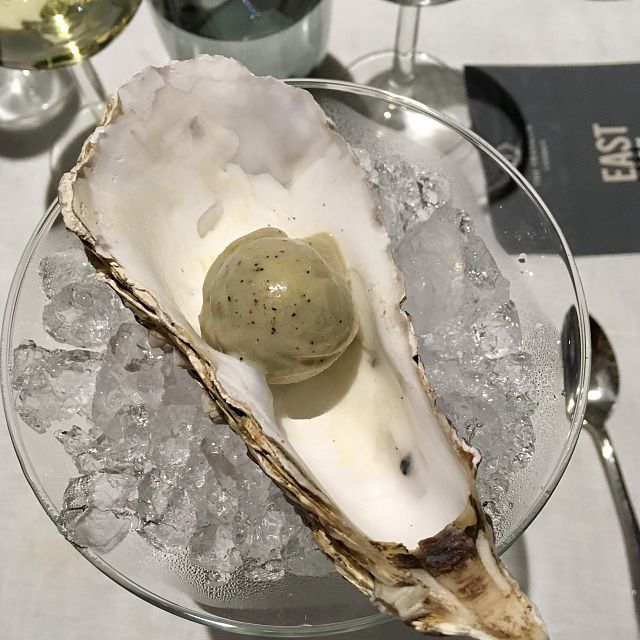 "The face of luxury is changing. A luxury experience is not necessarily to have expensive ingredients on the table like caviar, truffle, or lobster. A simple potato dish can be luxurious if it is nicely sourced and well prepared," explains Chef Alfredo Russo.
No potatoes on the menu last night but impeccable and rarefied ingredient combinations, such as an oyster sorbet by Russo, reigned supreme. A special otoro – the most sought-after part of the tuna's belly – prepared by Othman also added to the exclusive list of ingredients. Each bite brought to the table came paired with glasses of white and red Italian wines from the independent wineries of Bastianich, Moschioni and Dorigolocated in the Friuli region.
Photo ©MAJELLA O'CONNEL / WGkonnect
According to Russo, the most important element of Western cuisine is the ingredients being "clean" and recognisable to the palate. "Eastern cuisine is more a combination of ingredients. My style is about each ingredient's identity," he sums up – a detail that is demonstrated in his deconstructed version of the traditional ricotta cheese and pistachio Cassata dessert, below.
Photo ©MAJELLA O'CONNEL / WGkonnect
As for Othman, the difference between East and West lies mostly in the lightness of Asian cuisine. As a counterpart to Russo's egg with warm tomato and mozzarella and veal tongue dishes, he brings seafood elements such as Sturia caviar on a fluttering crisp. The combination of the two takes the diners on a truly multi-sensory journey.
Othman is no stranger to creative luxury dining ventures. As Chef Patron of Play restaurant and lounge in Dubai, he's introduced his own particular brand of culinary experience called The Experience by Reif Othman: a twelve seated, menu free, all you can eat, surprise 'Mediterrasian' feast.
Russo on the other hand, promotes traditional northern Italian cooking and architecture, having opened his restaurant Dolce Stil Novo a few decades ago within the Venaria royal residence in Turin.