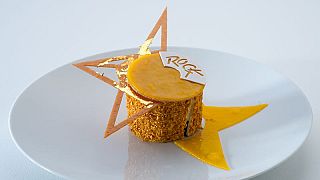 He must have tried hundreds of different chocolate flavour combinations in the two years he practiced for the world championship of pastry-making. Bastien Girard, this year's winner in the chocolate category, is definitely an authoritative voice when it comes to cocoa. Below are his tips and advice, direct from his kitchen at luxury caterer Potel & Chabot in Paris.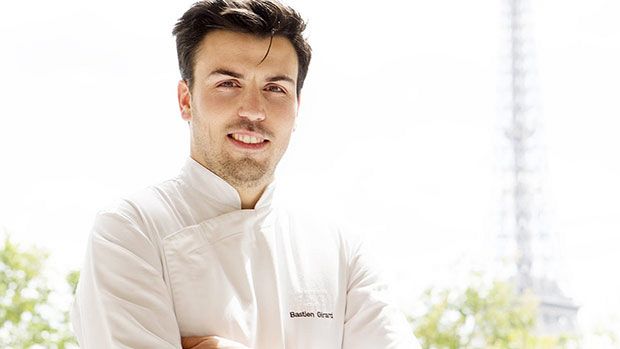 Bastien Girard
1. What is the best chocolate in the world?
"I like to work with Valrhona chocolates because I grew up just next-door their factory in Ardèche, France, and they make the best hot chocolate in the world. For example I like to work with the macae from Brazil with an aftertaste of dried fruits, and another one from Madagascar with berries flavors. It's varied and that's what I like about them".
2. How do you spot a good chocolate?
"Its smell. The notes of cacao need to be very powerful. I prefer to work with dark chocolates rather than milky or white ones. When you like chocolate that's what you aim for. However, higher than 70% is hard to work with and it really depends on dosage. For example you can use a 100% pure cacao paste but you have to find balance with other ingredients".
3. What is your opinion about using chocolate in a savory recipe?
"It was trendy for a while. If its mastered why not, but you can't do everything and anything with chocolate. Anyway, using chocolate in savory recipes should not be about the image you want to give rather than the taste of the dish".
4. Which quick and easy chocolate recipe do you do to impress?
"A very easy recipe is the warm chocolate pie. You take a base for the pie and than you add a Ganache, which is a mix of heavy cream and chocolate with one egg. When cooked in an oven, the texture is half creamy, half flan. Impressive, easy and very good.
Did you like this content? Stick with us for more. Bastien Girard cooked a special dessert for Living It and we bring you the recipe to make the same at home. You only need to follow this link to our video.