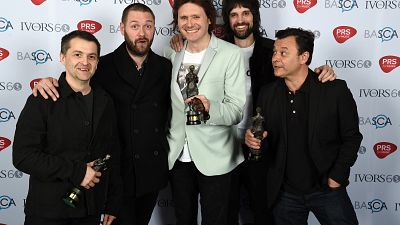 -
Night & Day Café, an iconic music venue in the heart of Manchester, has been served a Noise Abatement notice by the local council the week of its 30th birthday.
The notice would mean the closure of the venue if they continue to play live music.
The popular destination for gig-goers described how one resident, who had moved to the area during the pandemic, visited them to complain about the noise after their first post-lockdown live music event.
After this incident, the resident reported Night and Day to Manchester City Council a number of times.
"As restrictions have been lifted, we have gradually returned back to what we do – being a small independent live music venue," Night and Day wrote in a description accompanying a petition against the Noise Abatement Notice on Change.org.
"Over the past few months we've been really encouraged by having live music events on six nights a week – back to what it was pre-covid."
"We have met the resident a number of times to explain what we do and that nothing has changed operationally to how we operated pre-lock down and the 28 years prior to that."
The venue is asking for signatures to stop its closure, claiming the real issue is unwise development in the area.
"Night & Day is located at 26 Oldham Street. Over the past 15 years, flats have been built or existing buildings converted to flats around us with no real thought or consideration to the pre-existing business, building and what it does," representatives wrote.
Venues vs development
Night and Day is known for helping the careers of up-and-coming talent. The list of bands that have played early gigs there includes The Courteeners, Elbow, Kasabian, Arctic Monkeys, Manic Street Preachers, and Blossoms.
It has been labelled a sight of 'cultural significance' and received Arts Council funding, as well as funding from Manchester City Council to help them through COVID. Nightlife workers and locals alike reacted with astonishment and anger at the news of its potential closure.
Antoin Lindsay, a DJ who has played at Night and Day, expressed concern that the notice has been served on the venue when they are already struggling after the pandemic.
"Financially everyone is already pushed because of COVID," he says.
"Live music was probably the biggest part of Night and Day's income."
Night and Day has been served a noise notice and faced closure before. In 2014 the venue successfully challenged the council at a Town Hall hearing and retained their license, albeit with a few new conditions. These included quarterly meetings with residents and keeping a complaints book.
The comments by Night and Day about building development in the area will fuel a debate that is ongoing in Manchester - and cities around the world - about gentrification and nightlife.
Jason Jeffreys, a Manchester DJ who moved from Australia in 2016, said he recognises this pattern of events from Sydney.
"It definitely isn't unique," he says.
"In Sydney the lock out laws have squashed the music scene.
"As soon as people understand there is a vibe in an area they move in and don't think about the noise that comes along with it. There's got to be a happy middle ground."
Some venues in Manchester have already been casualties of the city's redevelopment in the last decade. Nightclub Sankeys was forced to close its doors after 25 years when the building it was in, situated in the well-heeled area of Ancoats, was sold to developers in 2019.
David James, resident DJ at Nite School just round the corner from Night and Day, complained about the treatment of nightlife in the city.
"Nightlife is sacred," he says.
"The gentry don't care about anyone else other than themselves and what's best for them."
On announcement of the Noise Abatement Notice, night time economy adviser to Greater Manchester Combined Authority Sacha Lord tweeted: "If you choose to live next to a live music venue, don't then complain about noise.
"@nightanddaycafe is a true iconic gem.
"I am in touch with them and will do everything I can to work with all parties, to save this venue."
It's understood that Lord is in talks to save the venue.
The resident who made the noise complaint recently told the Manchester Evening News they weren't 'an 'idiot' and that Night and Day were breaking their licensing duty not to cause nuisance noise to neighbours.