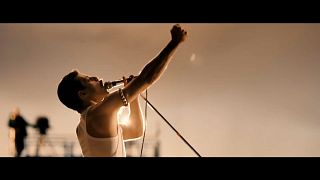 It is one of the most eagerly-awaited rock biopics of all time; the first trailer for "Bohemian Rhapsody", telling the story of Queen and legendary frontman Freddie Mercury, has been released. Mercury died in 1991 from AIDS.
Production of the film has been troubled, taking eight years to bring to the screen with stars and directors dropping out or being fired, but you wouldn't know it from the clip, which has been favourably received. Most of Queen's legions of fans say it will be worth the wait.
The movie comes out in the autumn.