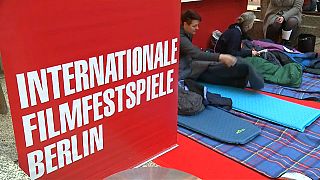 This year American director Steven Soderbergh pops up with a film shot entirely on an iPhone in a mental institution by actress Claire Foy questioning her sanity.
Then there's Director Alex Poppe's take on Anders Brevik, the far-right extremist who slaughtered 69 people on a Norwegian island in 2011.
And famed French actress Isabelle Huppert is in, you guessed it, another erotic drama called "Eva", directed by Benoit Jacquot.
The festival opens with Wes Anderson's "Isle of Dogs," the second stop-motion animation from the American director.
This time he's chosen a dystopian canine tale set in the Japan of the future.