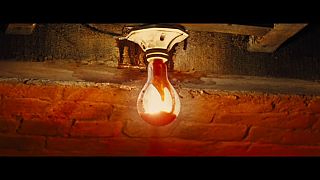 Jennifer Lawrence stars alongside Javier Bardem in "Mother!", the latest movie by Darren Aronofsky which has had its premiere at the Venice Film festival.
It has some critics frothing at the mouth proclaiming "masterpiece" as it tells the tale of one couple's lives being overturned by the uninvited arrival of another couple.
Jennifer Lawrence's Mother! Was Booed at Venice (But Critics Actually Love It) – W Magazine https://t.co/eYGybM7rg4#Venice

— Venice (@Venice) 6 septembre 2017
"We had a really rigorous rehearsal process for three months and there was a part of me that Darren really helped me to get in touch with," said Lawrence.
"I look at it as she is actually Jennifer`s guardian angel and she shows up and awakens her in a way and becomes a mirror and I think she comes and she immediately sees that there`s trouble in paradise," said Pfeiffer.
British icon Sir Michael Caine was an honoured guest for his 50-plus year career, narrating "My Generation" documenting his personal journey through the swinging London of the 1960s.
Italy Venice Film Festival My Generation Photo Call – https://t.co/yTLLYMKorihttps://t.co/Y4GDnuSEYE#Venice

— Venice (@Venice) 5 septembre 2017