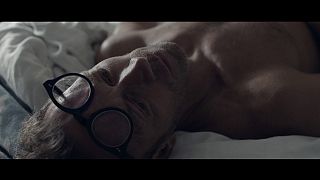 "Rocco". Obviously that Christian name is evocative in itself. And it is difficult for many not to think of this porn star whose fame was in part due to his most-filmed asset – his prized nether regions. It was also due it must be said, on good management of his career and longevity.
The directors Thierry Demaizière and Alban Teurlai did not search for hours for a title for their documentary. It is a film entirely devoted to Rocco Siffredi.
The subject may appear sulphurous. It is never that. If the camera is intrusive it is to reveal the amazing journey of the star.
Of his mother who had imagined his son as a priest but did not object to his career as a porn star, of his production company which he created in Budapest and from his latest partners he discovers they are the age of his eldest son. The documentary doesn't just reveal the life of Rocco but also his questions, his obsession, his addiction.
That is shown by the documentary's close-ups – not demonstrative – on the actor's body, and which testify to the mechanics of it, which dehumanise him.
It is a film that remains one of the best documentaries of recent months with an astonishing ending that underlines the close of an era, that of the Italian stallion.