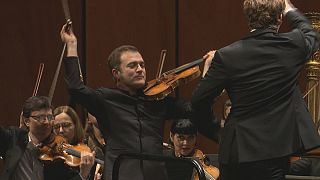 It is a mesmerising solo violin that embarks on a journey of sound colours.
Written by Leonard Bernstein, it's a unique beginning for a violin concerto marvelously interpreted by Renaud Capuçon.
"I think that he, Bernstein wanted something extremely pure in this beginning. It is very gentle and it is up to the violinist to find his voice. I have the impression that from the start we know which kind of violinist is on stage because we hear his sonority right away. It's like you reveal yourself instantly," he opined.
The French violin virtuoso performed the masterpiece recently in Aix-en-Provence's Grand Théâtre accompanied by the Lausanne Chamber Orchestra.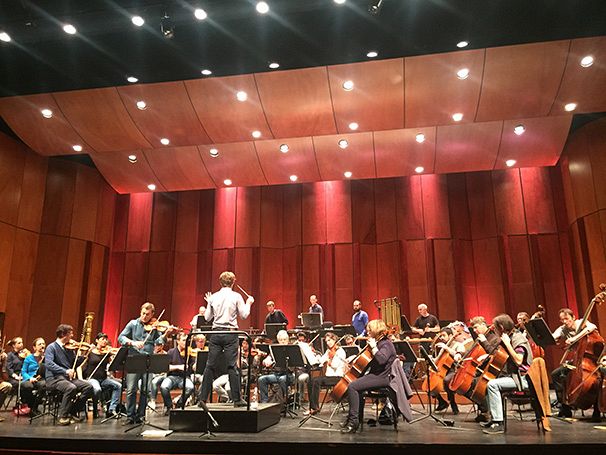 Rehearsal with the Lausanne Chamber Orchestra
The visionary American composer named it "Serenade after Plato's Symposium", inspired by the Greek philosophers debate about love in all its aspects.
"I think that the violin… that the theme of love is brought to life by the violin. Bernstein makes the instrument sing and at the same time there is this extremely rhythmic feel to it and sometimes even a violent, almost hard side.
'The challenge of this piece is to be able to bring out a whole palette of extremely expressive sound colours. There are a lot of double stops.
'There is this cadence where the gaps between the fingers are far from each other, there are extreme distances between the notes. I think this work offers an enormous amount of facets not only for the violin but also the violinist," said Renaud Capuçon.
Written in 1954, the Serenade was conceived for Bernstein's friend, the legendary violinist Isaac Stern who performed it on his Guarneri del Gesù.
The precious instrument from 1737 is now in the hands of Renaud Capuçon, who cherishes its memories.
"It's very moving to know that this violin was played at the premiere with Bernstein in Venice. As Stern has played on this instrument for 40 years I can't stop myself from thinking about that when I play it. The idea that this wood has already resonated with this piece and that Bernstein was standing next to it… it's the same thing for the concerto of Stravinsky that Stern has performed and recorded on this violin. All this is very moving.
'My role is to pass on of course what I have learned from my mentors and to convey my knowledge to the next generation… this idea of sound and especially the idea that music is something you share. It would be really sad if you had learned all this without being able to pass it on.
'I have the impression that there are still so many, many, many things to learn, to discover. Going in the direction of composers of today, to commission new masterpieces, to teach and to be constantly in action and to pass on what you've learned is enriching.
'I would need several lives to satisfy my curiosity and my appetite for music," concluded the violinist.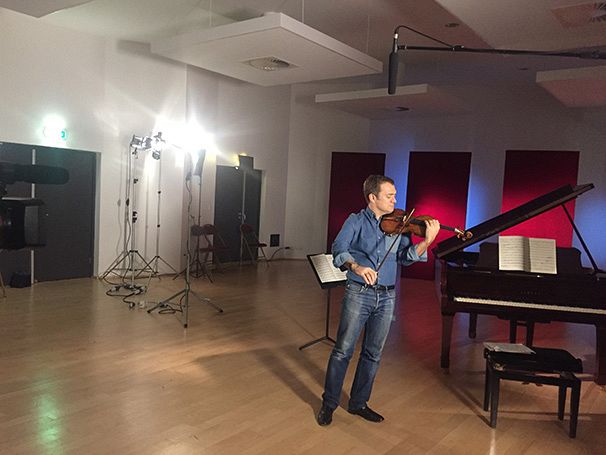 Renaud Capuçon playing after talking to euronews
Renaud Capuçon has created the Festival de Pâques in Aix-en-Provence. The next edition takes place between April 10 – 23 2017.
Guests are among others John Eliot Gardiner, Charles Dutoit, Jean-Yves Thibaudet, Nelson Freire, Andreas Schiff, Maxim Vengerov, Christoph Eschenbach.