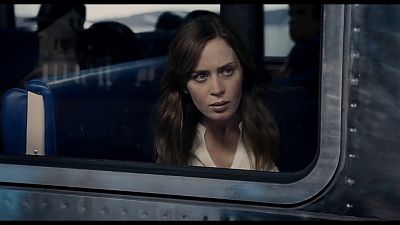 Based on Paula Hawkins' bestselling novel of the same name, 'The Girl on The Train' stars Emily Blunt as a divorcee who becomes entangled in a missing persons investigation that sends shockwaves through her life.
The actress had to undergo a physical make-over to take on the role of an overweight alcoholic who becomes obsessed with a couple she sees every morning on her commute.
Since shooting to fame a decade ago in 'The Devil Wears Prada', Blunt has played in a wide range of roles, and was keen to take on this one. "That was a big reason for me to do it, it's just to do something else and something incredibly damaged and unsettling really," she said.
Welsh actor Luke Evans ('Fast & Furious 6') co-stars as the husband of the murdered woman.
"It's a story full of broken people, all suffering with their own demons and addictions and betrayal and loss and love… especially my character, he's dealing with a lot, he has a lot of questions he doesn't get answered. So I think we're all sort of in the same bag in this film, there's no one really who shines brightly," he said.
Award-winning director Tate Taylor, best known for his 2011 box office hit 'The Help', explains why he was drawn to this story:
"I love to look at humanity and the human condition at its worst, and not only at its best but its worst. Addiction is a serious issue that only now the world is starting to consider relevant and put it in a category of a true illness."
Co-starring Haley Bennett and Rebecca Ferguson, 'The Girl on The Train' hits theatres worldwide this October.