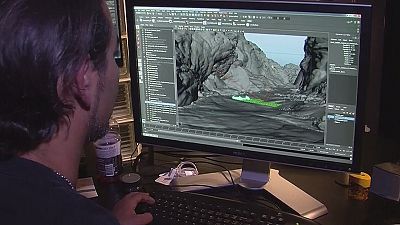 Visual effects and animation are arguably the true stars of the box office nowadays. Behind nearly every movie is a team of people working hard to create the stunts, which will keep you on the edge of your seat.
Founded by renowned digital artist Alex Alvarez in 1997, Gnomon School of Visual Effects offers a variety of educational options to help creative minds reach their goals in the entertainment industry.
It operates as a two-year private institution dedicated to offering a solid education for students located in and around Hollywood.
Classrooms have been designed to cultivate creativity and learning by mimicking the environments of real production studios.
The 3000 square metre facility has seven state-of-the-art computer labs, a green screen stage, two cycloramas, a drawing studio, lecture spaces, student lounges, a student store, and dedicated sculpture labs.
Special effects artists launched Gnomon with the support of the entertainment industry to help meet the demand for well-trained creative talent in the growing field of digital entertainment.
The School boasted a 94% placement rate within the industry from its 2015 graduates, who are now professionals working on the latest blockbuster films and video games.
All of Gnomon's instructors are current working professionals from studios such as Blizzard Entertainment, Naughty Dog, DreamWorks, Sony Pictures Imageworks, Disney, and Digital Domain.
Jacqi Dillon just graduated from Gnomon School of Visual Effects; great reel! https://t.co/EFHUT5KxB3Gnomon_School</a> <a href="https://t.co/bREZ8JOQ7f">pic.twitter.com/bREZ8JOQ7f</a></p>&mdash; TheRookiesCO (TheRookiesCO) 10 June 2016