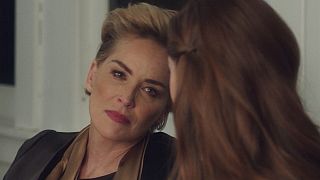 Starring Sharon Stone, Susan Sarandon and Courteney Cox among other A-list celebrities, 'Mothers and Daughters' is a collection of interwoven stories directed by Paul Duddridge.
At the film's premiere in Los Angeles, Stone, who plays one of the mothers of the title, said she didn't realise the independent drama would appeal to so many people.
"When we made it, I thought, 'Oh, this is no big deal, it's just a little movie and isn't that great and isn't it fun?' and then I saw it and I was like, 'This is going to be a really big movie and it's a really great movie and this only going to mean anything to you if you have a mother."
Mira Sorvino, who has four children in real life, is also one of the film's mothers.
"Well I have two daughters – an 11-year-old and a 3-year-old – and I feel like they're my best friends, and I hope they'll be my best friends my whole life, but I don't know because, you know, mothers and daughters historically can have conflicts and I just want to be the best guide for them," she said.
It's singer Ashanti's first movie as executive producer. "My mom and I have an amazing relationship, so I'm really, really blessed that we have such a friendship. My mom is definitely my best friend," she said on the red carpet in Los Angeles.
Also starring Christina Ricci and Selma Blair, 'Mothers and Daughters' is out in the U.S. on May 6.