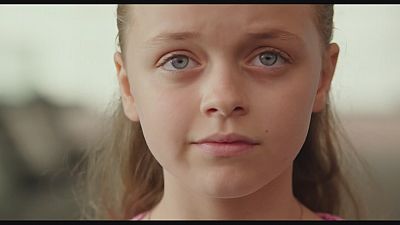 Based on the moving memoir by Christy Beam, 'Miracles from Heaven' tells the remarkable story of a little girl diagnosed with a rare and incurable digestive disorder.
After the girl, Anna, suffers a near-death experience, something seemingly miraculous begins to unfold.
Christy, played by Jennifer Garner, fiercely searches for a solution to her daughter Anna's condition – and her faith is tested in the process.
"I wasn't scared of doing a movie that had faith at its centre, as long as it wasn't preachy – because I don't feel like we have any right to tell anyone else what to believe or how to believe in any way shape or form," says Garner.
The movie also stars Queen Latifah as a woman who befriends Christy and her family.
"I just loved the story. I mean I love the story, I do believe in miracles and I also think kids just have – they are still very sensitive and open to the spiritual realm. They are not jaded by the world yet." enthuses Latifah.
Mexican comedian Eugenio Derbez plays a doctor.
"I think in a world like this, if you don't have a spiritual side you can't survive. You need the balance. When you are involved in this chaos and this world of cell phones, computers, it's so cold that you really need to calm down every single day and connect with whatever you believe," he says.
'Miracles From Heaven' opens in the United States on 16 March and across Europe over the next few months.