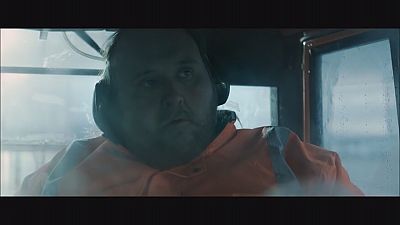 Welcome back to this new year's very first edition of Cinema Box. Let's start with a tender and wickedly funny romantic comedy from the land of ice and fire. 
 

'Virgin Mountain' tells the story of Fúsi, 43 and overweight, who still lives at home with his mother. His life revolves around a safe routine, between his job as a baggage handler at the airport and evenings spent playing miniature war games with his one and only friend. One day, all of this is disrupted by the appearance of bubbly blonde Sjöfn in his life. 


Gunnar Jónsson, for whom the film was written, delivers an extraordinary performance, his massive physicality in sharp contrast with the delicacy of his acting.
Much more than a love story, 'Virgin Mountain' is a compassionate look at loneliness and an inspirational tale about embracing life-changing moments.
I hope you too will be seduced by this bittersweet character-study by award-winning Icelandic director Dagur Kári. See you soon in Cinema Box.