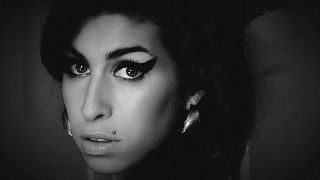 'Amy' the documentary of Grammy award winning singer/songwriter, the late Amy Winehouse, is now on general release.
The film is compiled from home videos, news footage and recollections of friends and family.
From the highs of her success life became evermore complicated and Amy's troubles came under the tabloid microscope, her decline was mercilessly exposed.
Director "Asif Kapadia": tried to get a handle on her vulnerability:"All of these people are part of her life in one way or another they were all close to her in one way or another. She loved all of them. But at times unfortunately they were pulling her in different directions. I mean she wasn't particularly well. I think it made it more difficult and complicated for her to manage and somehow she would self- medicate to try to deal with all that pressure. It wasn't just fame, it wasn't just about being a pop star it was also very close to home a lot of pressure I think."
The film upset Amy's father Mitch who threatened legal action against the filmmakers.
James Gay-Ress is the film's producer: "You can't keep everyone happy, but what I will say is the vast majority of people who knew her well and who have seen the movie really like it and quite frankly the movie isn't about Reg, it isn't about Mitch, it's about Amy. And I deny anybody to tell me she doesn't come out of the movie brilliantly because she does, she comes out of it fantastically ."
The Amy Winehouse documentary is heartbreaking and extraordinary: http://t.co/uy1nsyMpDbpic.twitter.com/L5HaqQ1YYP

— Indiewire (@indiewire) July 1, 2015
Amy Winehouse spent her final hours drinking vodka alone in her bedroom.
The 27-year-old died of alcohol poisoning at her Camden Town home on July 23, 2011.