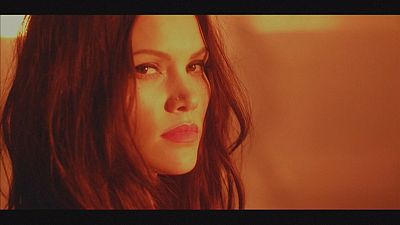 Her rich, soulful voice has drawn comparisons to Adele, but Sinead Harnett's recordings are more experimental and contemporary.
The young singer-songwriter from London built her way up through the music industry, providing vocals for bands like Rudimental and Disclosure.
Like a lot of fresh talent today, she says she owes her success to social media where she was spotted by a famous British music producer.
"I think as a child I was a little bit confused as to who I was. I was a little bit lonely so I started writing then and by the time I got to university, I'd already set up a YouTube account. The famous godfather of grime, Wiley, saw it and yeah, he was tweeting me, and he was like 'I'd love you to write this chorus for this song for me and sing on it' so that is how it began really, so I have him to thank."
The 25-year old credits her exotic looks to her Thai mother and Irish father. Her parents separated when she was a toddler and most of her childhood was spent in Australia, where the artist says she often felt lonely – singing was therapeutic.
Her musical influences range from Michael Jackson to Whitney Houston, Tina Turner and Amy Winehouse.
"I would like to be thought of as 'Wow, that's really truthful' because I just think how can you criticise something that's real – it just is. And you either like it or you don't, so I would like to think of myself as that sort of artist and for people to feel that from the music," she says.
After the successful release of her single 'No Other Way', Sinead Harnett's debut EP is expected this summer.