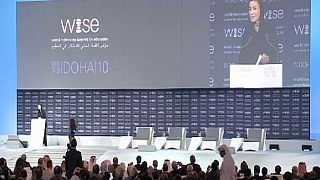 In an era of globalisation where technology has become part of daily life, there is a growing need to develop education.
In a rapidly evolving world, the second World Innovative Summit on Education chose the future of education as its theme this year.
Exploring innovative solutions and meeting the challenges of funding were among the subjects discussed at the sessions.
And with the global economic crisis, funding has taken on a new significance. Hamidoun Ali, the President of the UN Economic and Social Council, said: "You have to prioritise, give it a priority in the sense that we all have problems but government owes it to the people to provide the funding. Because education is very essential, so if you have a budget you allocate an adequate amount of money for education."
But in some countries government budgets still do not extend to the poorest areas.
The Citizens' Foundation has found an alternative. A group of citizens has established 600 purpose built school units in the poorest slums of Pakistan.
Mushtaq Chappra, the founding director, is one of six laureates who won WISE awards this year for innovation.
He said: "Poor is not the word. I think it is the poorest of the poor. We go into areas where the average income is less than 40 dollars a month and there are more than 10 people to feed. So education is not a priority for these people and it's a very distressing situation. In these localities we go and plant a school right in the middle of the community. After that there is so much transformation and so much enthusiasm that it seems that the future of all (the) community changes. We have seen that happening."
Chappra's mantra is 'education for the poor should not be poor.'
And as new teaching tools are required in a world that is more connected to the global network the summit has explored some innovative tools in education.
Among them mobile phones being used to send lessons to students in places like Africa, India, Bangladesh and Indonesia. Vice President of Nokia, Esko Aho, explained: "I think it is a great opportunity for all governments in the world, both in developed and developing countries, to take into use new tools to meet this huge challenge – how to educate young people in a way that they have global talents
For student Buthaina, technology definitely helps. "Technology should have a role in education but this doesn't mean we don't use school books anymore," she explained. "Technology has given us the opportunity to share experience and knowledge with students across the continents."
But for her fellow student Ether it is a cause of worry. She complained: "Too much technology. Too many computers. I'm really losing the sense of education. I'm worried. A friend said to me that she is afraid that in the future education will be replaced by innovation and technologies."
The summit has become an annual platform for more than 1,200 delegates from around the world – teaching professionals, decision-makers and business leaders – to share ideas and come up with innovative solutions to the problems of providing education.
And to round off the three day forum, organisers unveiled the first international award for next year, that brings with it a cheque for nearly 400,000 euros.