Ukraine war: Schools ordered to teach remotely as anniversary nears
Comments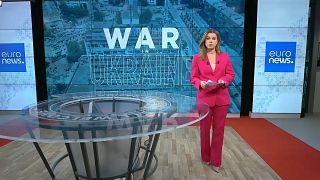 Ukraine's government has ordered students not to travel to school or university from 22-24 February and instead resume classes remotely as the first anniversary of Moscow's full-scale invasion of the country nears.
Kyiv, the Institute for the Study of War (ISW) and the UK Defence Ministry have all warned that Russian President Vladimir Putin might unleash a new barrage of attacks across the territory to mark the date.
Meanwhile, the Kremlin's forces continue making tactical gains in and around the city of Bakhmut in the east of Ukraine.
The US-based ISW has suggested that invading forces have given up on trying to encircle Bakhmut and are instead focusing their efforts on overtaking the city from the north.
For the full report watch the video above.