War in Ukraine: Head of Russian Wagner group says Bakhmut is a 'fortress'
Comments
By Euronews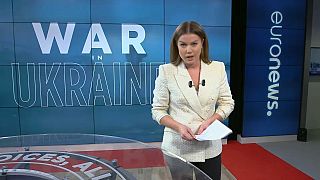 -
Moscow's defence ministry blamed its soldiers' use of illegal mobile phones for a deadly Ukrainian missile strike in the occupied Ukrainian city of Makiivka.
Meanwhile, Russian private military company Wagner Group appeared to blame the Kremlin for its stalled Bakhmut campaign, with soldiers complaining they have insufficient armoured vehicles and ammunition
Bakhmut has been the focus of Russian efforts for months and Moscow has thrown vast resources into capturing it.
Most of the city's pre-war population has fled since the fighting began.
The head of the Wagner group, Yevgeny Prigozhin, stated that its offensive operations in Bakhmut are exhausted because each house in the city is a "fortress" and Ukrainian forces have defensive lines every 10 metres.
Watch the full report in the video player above