No interruptions, please: Rules for second Democratic debate
Comments
By Dareh Gregorian with NBC News Politics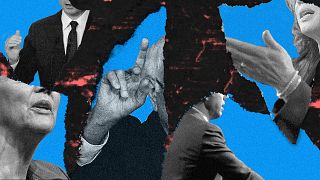 Copyright

Adrian Lam NBC News

-
The host of the second Democratic primary debate is trying to ensure there's no "food fight" in Detroit.
A candidate "who consistently interrupts" on Tuesday and Wednesday nights will be penalized by having his or her time reduced, CNN announced this month.
The rule came after New York City Mayor Bill de Blasio successfully nudged himself into getting more screen time last month during the first night of the NBC-hosted debate in Miami, leading several candidates, most notably Sen. Kirsten Gillibrand of New York, to try doing the same thing on the second night of the debate.
On Night 2, the jumping-in got so out of hand that Sen. Kamala Harris of California wound up chiding her fellow candidates. "Hey guys, you know what? America does not want to witness a food fight. They want to know how we're going to put food on their table," Harris said, ending one free-for-all.
CNN did not say how much candidates' time will be reduced if the rule is violated.
Candidates taking the stage at the Fox Theatre in downtown Detroit will have one minute to answer questions posed to them by the moderators, and 30 seconds for responses and rebuttals. Candidates who are attacked by name by other candidates will have 30 seconds to respond to the attack, the network said.
Campaign representatives have also been told there will be no "lightning round"-type questions requiring a show of hands or one word responses.
The debate will be moderated by Dana Bash, Don Lemon and Jake Tapper. Each of the 10 candidates each night will be allowed to make brief opening and closing statements, the network said.
At the first debate, which was hosted by NBC News, MSNBC and Telemundo, candidates were only allowed to make closing statements.