Aurora shooting: Sacked worker kills five ex-colleagues at US factory
Comments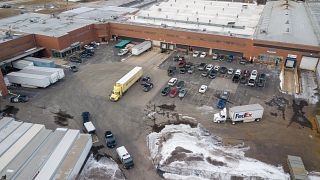 Five people are dead after a gunman opened fire at a US factory.
Police said Gary Martin, 45, went on a killing spree at Henry Pratt Company in Aurora after losing his job there.
It is not known why he was sacked, officers added.
Martin, who had worked at the company for 15 years, ran through the building carrying a pistol fitted with a laser sight, eyewitnesses told CNN.
The gunman killed five of his fellow workers before he was slain by police.
Five police officers were injured.
Watch: Police and city officials respond to Aurora shooting