Migrants at 'low risk' of passing disease to host country residents: WHO report
Comments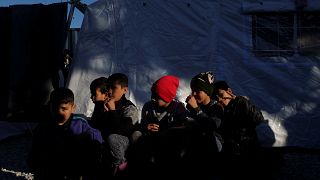 European residents are at "low risk" of contracting communicable diseases such as TB or HIV from migrants, although the latter group is more likely to fall victim to such illnesses, according to a World Health Organisation report. 
"Infections in those migrating have minimal public health implications for most host populations in the WHO European Region," the report's authors wrote. "The unprecedented arrival of large numbers of refugees and migrants into the EU/EEA since 2010 has not been associated with significant infectious diseases outbreaks."
Poor living conditions in their home countries, coupled with a lack of vaccination and the stress and trauma that can be associated with moving country, mean that refugees and other migrants are at greater risk of falling victim to some infections. And even with conditions they are no more likely to contract than permanent residents – such as cancer – migrants are more likely to die because they are often diagnosed later, the report concluded.
Around a third of Tuberculosis cases across the European Union and European Economic Area were found in people who had moved from abroad, although that number was lower than 5% in some central European countries such as Poland, Hungary and Slovakia. The report warned that drug-resistance strains of the disease could put a burden on health services.
"Rates of [AntiMicrobial Resistance] are rising globally for diseases such as TB and there is concern that increased migration might contribute to this burden in Europe."
Around 40% of new HIV cases in the EU/EEA area are believed to be among migrants, but evidence suggests many of those are contracted following arrival in Europe, the WHO report noted.