Watch: Athens awakes to winter wonderland
Comments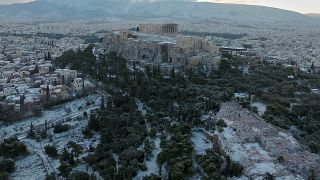 The Greek capital Athens awoke to rare snowfall on Tuesday, which set the city in a winter wonderland.
Some took a stroll across the snow, while children played in freezing cold temperatures, which reached lows of -23 degrees,
Some schools were closed in the capital and beaches on the coast were covered in a white blanket.
Watch the video above to see the city's transformation.