Watch: Moscow's Soviet-era cinemas prepare to be revamped
Comments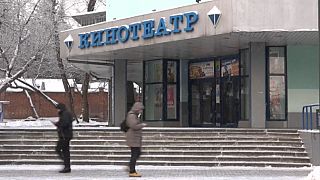 Moscow's old Soviet-era cinemas are getting a revamp.
For decades, the buildings once stood at the helm of communities, offering cheaper tickets than their counterparts in shopping malls.
Property developers are turning almost 40 of them into modern, glass complexes, in a programme backed by authorities.
Real estate company ADG Group bought 39 Soviet-built cinemas from the government and says it will transform them into what it calls "neighbourhood centres."
However, activists and residents say the project will deprive locals of the decades-old community centres.