Can this 'Mad Russian' cure your addiction | NBC Left Field
Comments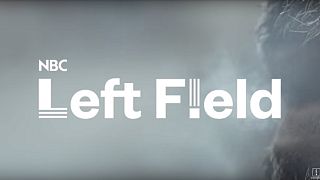 We have all a bad habit we want to quit — smoking, eating too much junk food — but it can be really hard to achieve.
Yefim Shubentsov, a Russian man settled in Massachusetts, US, claims he can manipulate energy with his hands to stop pain or addiction on the spot.
Nicknamed the Mad Russian, who's not a certified cotor or even an hypnotherapist, says he has cured over 165,000 people.
How? "I just move my hands you will see this and I remove pain from any distance," he told NBC Left Field.
One of his former patient concurred: "No one knows what he really does. He wiggles his fingers an erases your addition.
"I've gone all summer without smoking and I had tried pretty much everything," she added.
Watch the NBC Left Field video in the player above to find out more about how Yefim Shubentsov claims to stop addiction.
Watch other NBC Left Field Videos
Can a country ban students from kissing, even at home
She protested abortion clinics, now she works at one