Denmark set to send foreign criminals to deserted island
Comments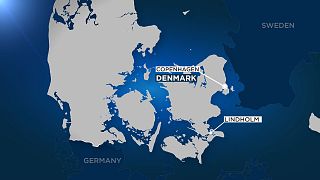 -
Denmark is set to put deported criminals and convicted asylum seekers on a deserted island off its coast.
The policy forms part of a draft budget agreement between the government and right-wing populists the Danish People's Party (DPP).
DPP tweeted a video and said: "Expelled, criminal aliens have nothing to do in Denmark.
"Until we can get rid of them, we now move them out on the island Lindholm in Stege Bay, where they will be obliged to stay at the new exit centre at night. And there will be police present around the clock."
The animated video, which shows a dark-skinned man being shipped to a small island, has been met with criticism, with many calling it racist, including politician Balder Mørk Andersen.
He tweeted: "Your unsavoury propaganda video is pure racism. No less. And I say this even though I also think that expelled criminal aliens should naturally be sought as soon as possible."
Morten Østergaard, leader of the Social Liberal Party, also condemned the plan and said it created "costs for everyone".
Denmark's immigration and integration minister, Inger Støjberg, said in a statement that the policy sends a clear message.
"I am pleased that we have also agreed to establish an exit centre on the island of Lindholm for the criminals who currently live at the Outreach Center Kærshovedgård. They are unwanted here in the country, and with the new exit centre on the island of Lindholm, we send a signal that they have no future in Denmark," he said.