She protested abortion clinics, now she works at one | NBC Left Field
Comments
By NBC Left Field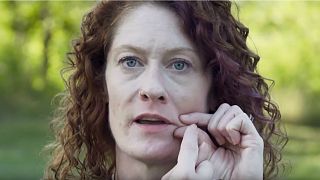 "I thought I was doing the right thing."
Sarah Haedar used to campaign against abortion with her grandparents. Now a nurse at Red River Women's Clinic in Fargo, North Dakota, she supports women who want to terminate their pregnancy.
"I remember sitting on panels at church camp, telling everyone women don't deserve choice. And now here I am, helping them make the decision," she says.
Although legal in all states, abortion is a controversial issue in the US that can tear apart families, and has even led to murder.
The killing of Dr George Tiller in 2009, who conducted late-term abortions in Kansas, prompted Haeder to question her beliefs for the first time.
"Women are still going to have abortions," she adds. "We just have to decide whether America is going to continue to care, love and respect us by allowing abortion to be safe and accessible."
Watch the NBC Left Field in the player above to find out more about Sarah and abortion in the United States.
Watch other NBC Left Field videos:
Is having to wear makeup sexist?
One Man's Quest to Ban Conversion Therapy in California