Should the EU take France's seat on the UN Security Council?
Comments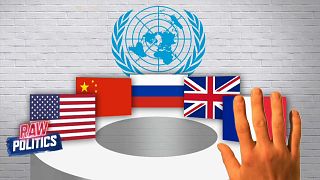 The UN Security Council is the most powerful decision-making body in international politics.
Five countries - the US, Russia, China, France and the UK - have permanent seats and with that right comes a veto.
However, German finance minister Olaf Scholz thinks the EU should have a place around the table. And he's eyeing up France's seat.
The French, however, are not so keen.