A prison transfer request led to Samuel Little confessing to 90 murders
Comments
By Elisha Fieldstadt with NBC News U.S. News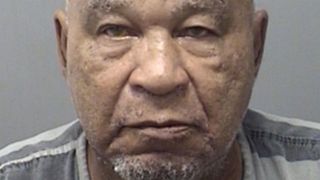 Samuel Little got away with murdering women for decades, vehemently denied the ones that eventually put him behind bars for life — but it was a request for a prison transfer that ultimately led him to confess to killing 90 more.
Little was serving three consecutive life sentences in California for murdering three women in the late 1980s when investigators realized that a Texas cold case sounded like a Little murder. The former competitive boxer usually knocked out and then strangled his victims.
Texas Ranger James Holland went to California to interview Little, who gladly shared information because he was hoping to change prisons and wanted to be extradited to Texas, according to the FBI.
"Over the course of that interview in May, he went through city and state and gave Ranger Holland the number of people he killed in each place. Jackson, Mississippi — one; Cincinnati, Ohio— one; Phoenix, Arizona — three; Las Vegas, Nevada — one," said Crime Analyst Christina Palazzolo, who was present.
The confessions were an about-face for Little. During his 2014 trial in the killings of the three California women, he maintained his innocence "even as a string of women testifying for the prosecution told of narrowly surviving similarly violent encounters with Little," according to the FBI.
Little, 78, is very good at remembering his victims and where he killed them, which is considerable since the murders spanned more than a dozen states between 1970 and 2005. The FBI has so far linked him to 34 of them.
"He remembers where he was, and what car he was driving," an FBI statement said. "He draws pictures of many of the women he killed."
But he's hazy on dates.
And investigators are facing another challenge in connecting Little with the killings he has confessed to — for the same reasons that he was able to elude law enforcement for so long.
Little moved around — a lot. He also targeted "marginalized" women who were involved in prostitution and drugs, according to the FBI.
"Their bodies sometimes went unidentified and their deaths uninvestigated," the FBI said.
And Little often killed women in a way that didn't look like a homicide but ended up classified by investigators as drug overdoses, accidents or from natural causes, according to the FBI.
A lack of DNA evidence and analysis also made it hard to connect Little to his victims.
If the FBI's Violent Criminal Apprehension Program can prove that Little killed all the women he said he did, he will likely be considered the most prolific serial killer in U.S. history.
Gary Ridgway, dubbed the Green River Killer, was convicted of 49 murders and confessed to about 20 more. Ted Bundy and John Wayne Gacy each murdered upwards of 30 people each, but Bundy was suspected of more.
Little was charged in July in Odessa, Texas, with the 1994 murder of Denise Christie Brothers. He attended a pretrial hearing related to that case on Monday.
But he is currently housed more than 300 miles away in Wise County Jail, in order to be closer to Ranger Holland. The FBI said the ranger has been interviewing Little nearly every day "to create the most accurate accounting possible of Little's crimes."