Two Iranian citizens indicted on charges of carrying out ransomware attacks at U.S. cities, hospitals
Comments
By Pete Williams and Minyvonne Burke with NBC News U.S. News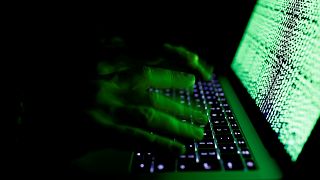 -
The Department of Justice indicted two Iranian citizens on accusations they carried out high-profile ransomware attacks that hit hospitals, municipalities, and public institutions across the United States.
One of the attacks involved Hollywood Presbyterian Medical Center in Los Angles in Feb. 2016, which first raised the nation's consciousness to this kind of cyber strike.
Deputy Attorney General Rod Rosenstein announced the indictment Wednesday during a press conference calling the attacks a "high-tech, sophisticated, extortion plot".
He said the suspects allegedly hacked into computer systems and shut them down until a ransom was paid. They collected more than $6 million in extortion payments and caused more than $30 million in losses, Rosenstein said.