Three US service members killed in Afghanistan
Comments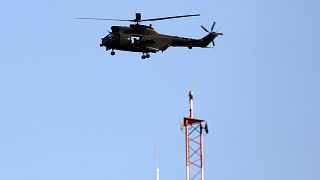 -
Three US service members were killed and three wounded in Afghanistan when an improvised explosive device detonated near Ghazni city on Tuesday, Resolute Support said in a statement.
One American contractor was also injured.
The wounded were evacuated to receive medical care.
In accordance with US Department of Defense policy, the names of the service members killed in action were being withheld until 24 hours after their next of kin have been notified.
On Monday, Shias, a minority group in Afghanistan, protested for a second day on the streets of Kabul, opposing the arrest of a local militia commander.
On the same day, twenty policemen were killed when the Taliban ambushed a police convoy in western Afghanistan and an insurgent attack on an army checkpoint in the north saw 10 troops killed, according to Afghan officials.