Christmas shop in aid of refugees pops back up in London
Comments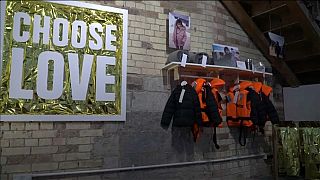 A new pop-up store in London is proposing gifts for refugees.
'Choose Love' opened on November 23 and is run by the charity 'Help Refugees'. The store lets you buy items like food, clothing and education for refugees around the world. 
Last year its sales of food, clothing and games raised over £750,000.
Josie Naughton, the charity's chief executive has high hopes that it will raise even more money this year and help the growing migrant crisis in the Americas.
"We have a London store this year and then also a store in New York," she said. "We're going to be supporting organisations working with people migrating through Central America and across the Mexican border."